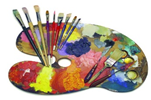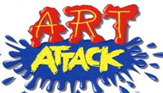 WHO? A special invitation is extended to Middle and High School students who enjoy art!
WHAT? Facilitated by our very talented art teacher, M'rissa Rosenthal. Students are free to use paints, pencils, pens to design awesome creations. Materials provided.
COST? Free pizza and snacks included for lunch! Lots of art materials provided but if you want to bring something you especially enjoy doing, you are welcomed to bring what you need.
HOW? Call HOME at 727-786-7951 or email [email protected] for more details.
REGISTRATION REQUIRED. Space is limited, so you must RSVP for your child. (Permission forms are required to be completed for child to participate)